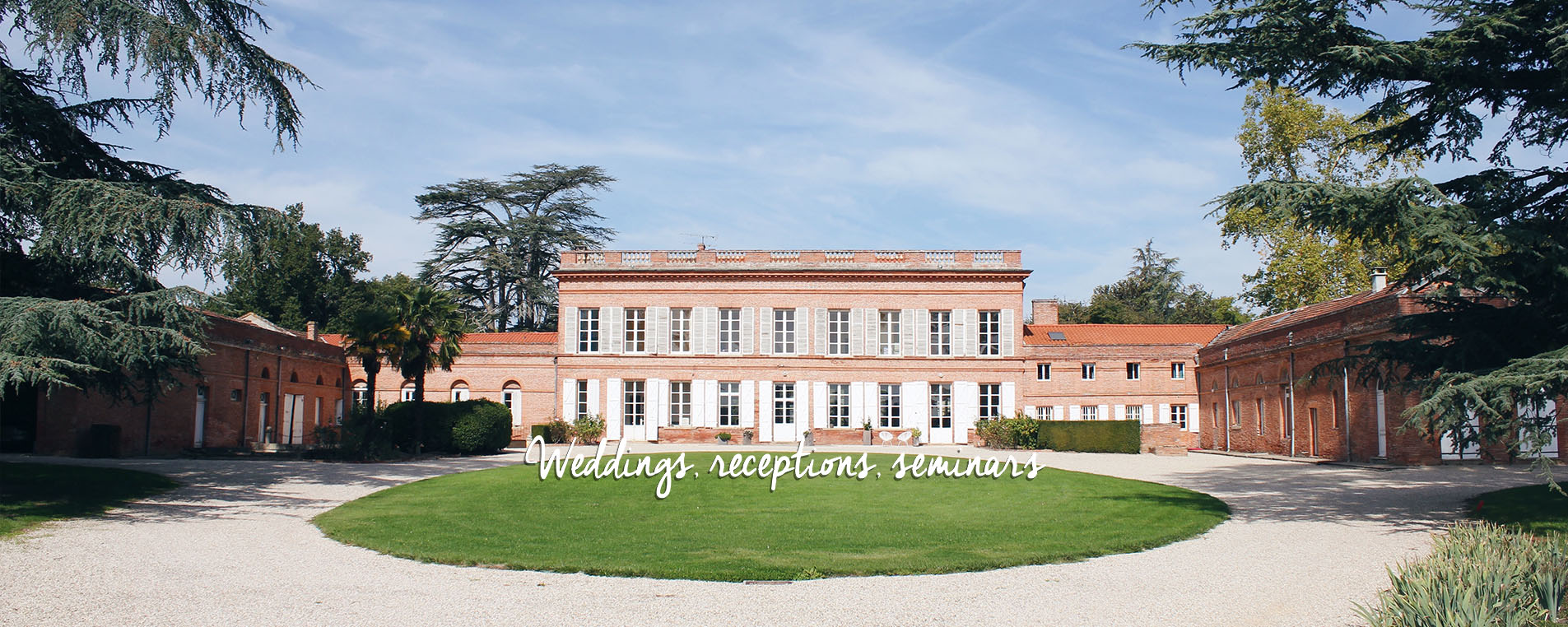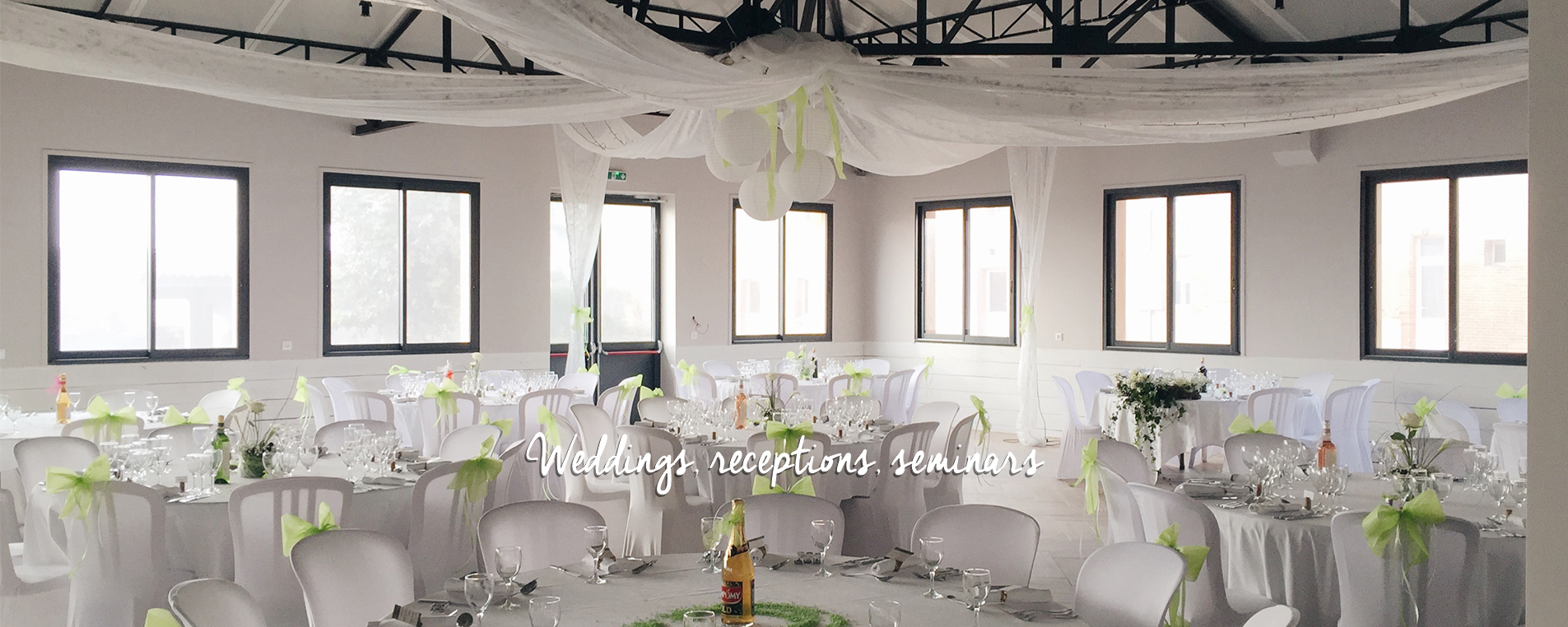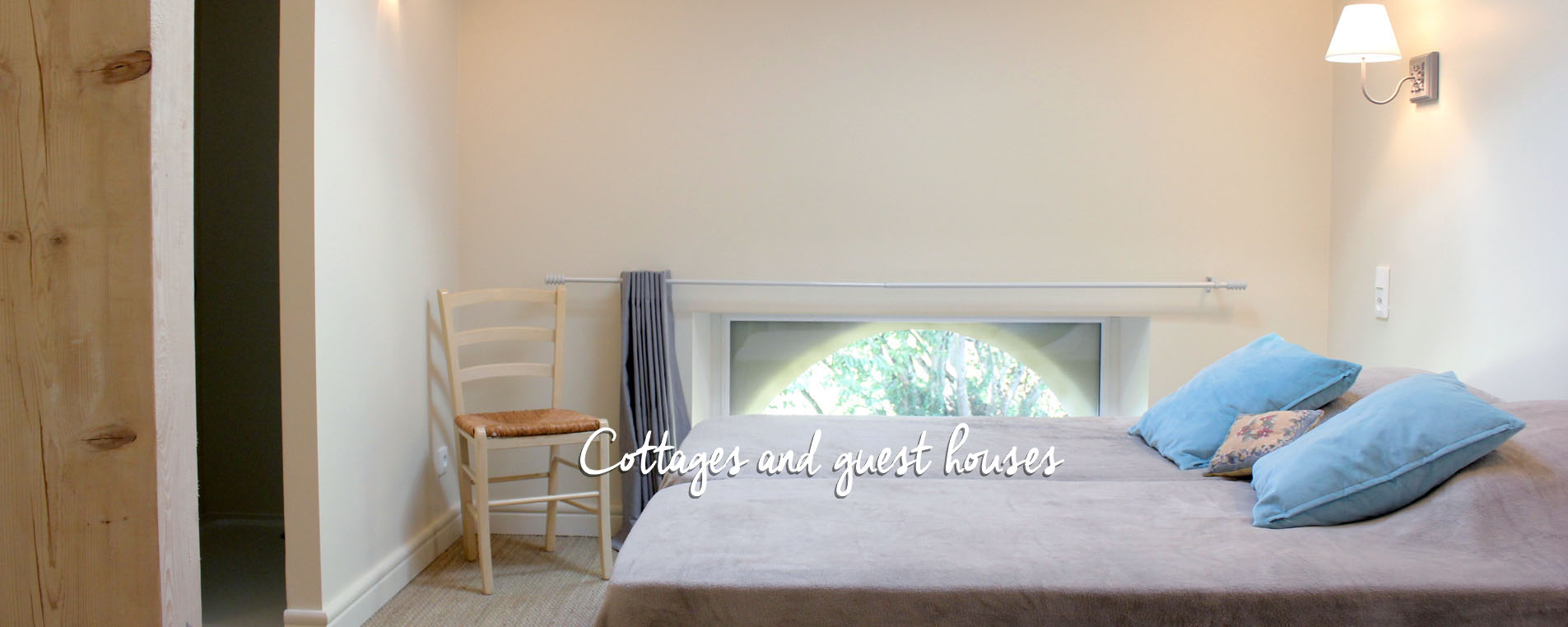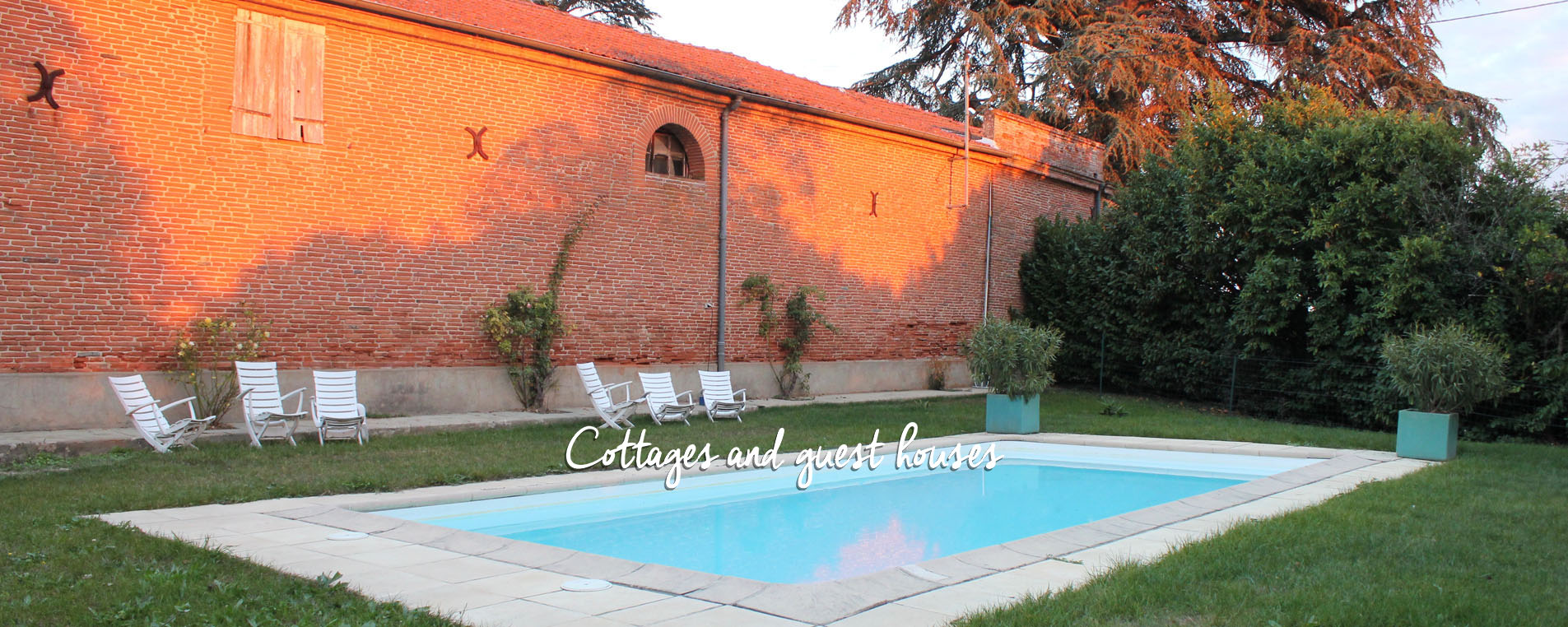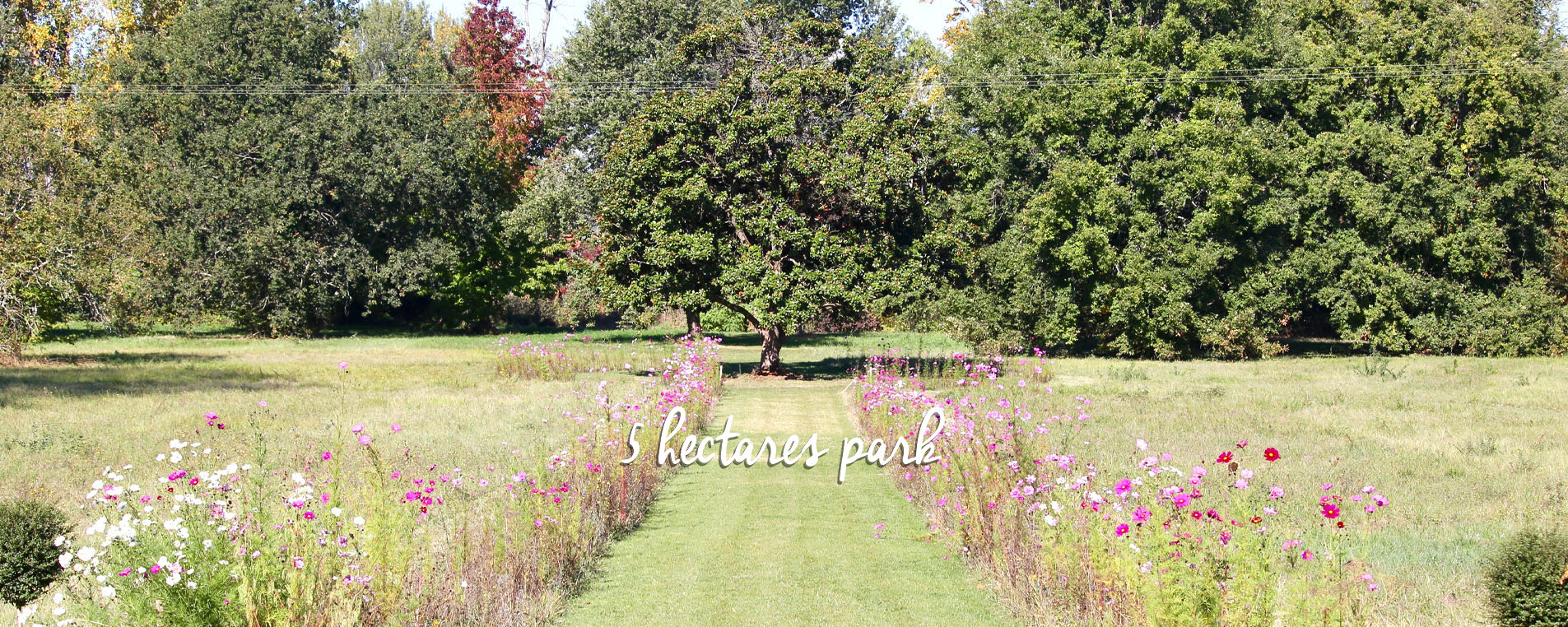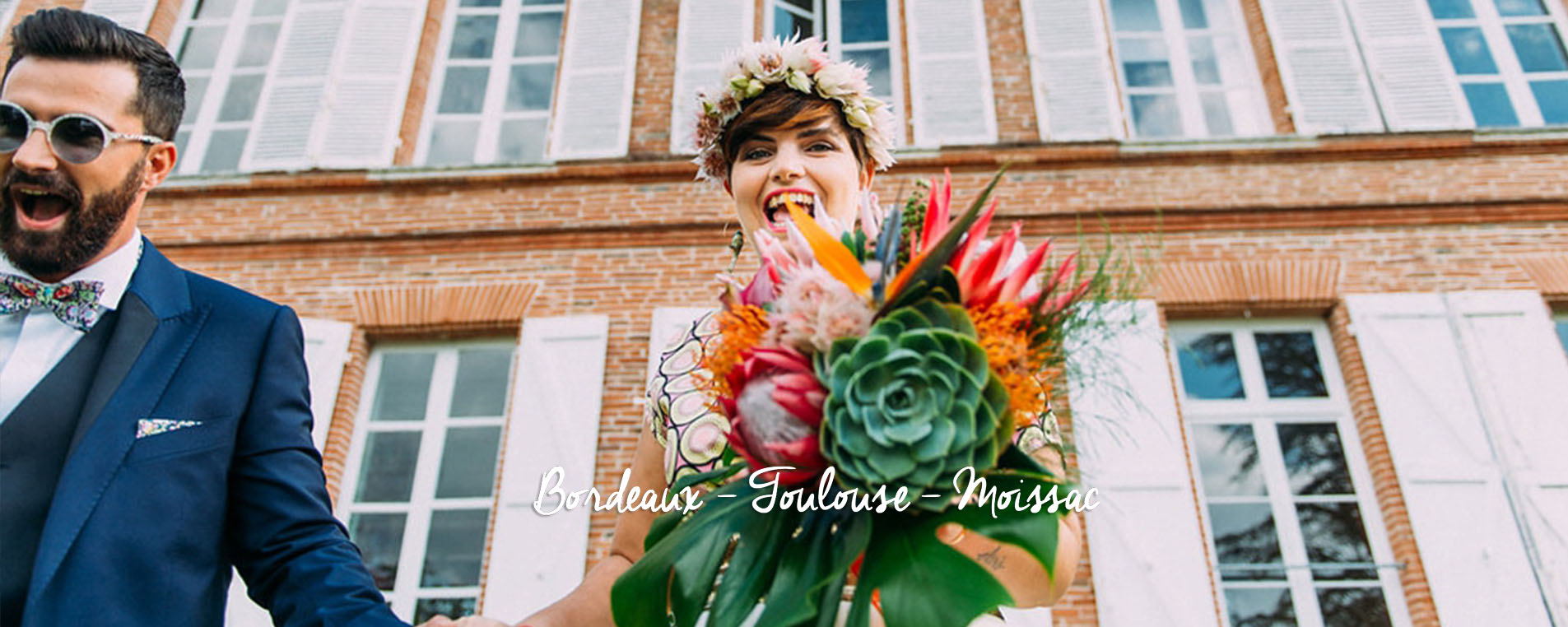 Weddings and private receptions
Celebrate the most beautiful day of your life in the newly renovated reception room or in the private rooms of the castle. Enjoy your cocktail in the vast park or in the establishment's main courtyard.
Professional events
The castle, its reception rooms and the diverse spaces dedicated to workshops and other professional events are available for companies to use.
Guest Apartments and Bed&Breakfast
The housing capacity of Lavalade is currently 60 people. Visit our site and select what suits you best.
Welcome to Château Lavalade !
---
Located in Southwest France between Toulouse and Bordeaux, Château Lavalade is a magnificent castle built by Marquis de Beaucaire in the XVIIIth century. This typically regional red brick construction lays in front of a vast park bordered by 200-year old trees along the river Tarn. It has recently been refurbished to provide its guests with up-to-date comfort, enhancing the charm of the historical structure.
Easy access: 45mn from Toulouse Blagnac International Airport, 20mn from Montauban Railway Station, 8mn from the highway Toulouse - Bordeaux (exit Castelsarrasin - Moissac)
J'ai passé un très bon week-end du 17 au 18 juin 2017 avec famille et amis dans cet endroit magnifique. Je recommande fortement ce joli domaine que ce soit pour adultes ou enfants tous le monde a trouvé son bonheur. Des chambres spacieuses et magnifiquement décorées ainsi que la Salle de réception au top . Merci à Laurence et Bruno pour leur accueil très chaleureux!!!
Ce week-end du 17 au 18 juin fut une merveille, j'ai passée de bons moments inoubliables avec toute la famille et les amis présents pour le grand repas de baptême de mon neveu.
L'environnement était très spacieux, chaleureux, entouré de la nature. C'était le top des tops au Château Lavalade.
Trop bien !!
Tanya & Brad
Juillet 2017
Notre mariage au Château Lavalade était le mariage de nos rêves… Le mariage de princesse dont j'avais rêvé, dans un lieu magnifique. Tout était parfait, merci pour votre gentillesse et merci pour avoir contribué au plus beau jour de ma vie.
Lavalade offers its private and professional guests a wide range of services on a site of exception:
▪ Private receptions - up to 250 people: wedding celebrations, birthday parties, family gatherings...
▪ Professional events, combining work and relaxation: seminars, conferences, commercial events...
▪ Charming B&B in the castle
▪ Several guest apartments in the castle can accommodate up to 60 people. Access for people with disabilities.
The Tarn-et-Garonne: a fruit region overflowing with history, offering its visitors numerous possibilities of cultural, physical and gastronomic leisure. A place where one takes time to live! More information